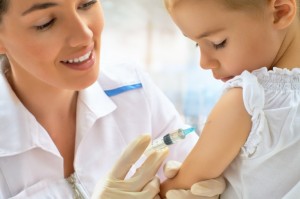 The Affordable Care Act put health insurance within the reach of millions of Americans who previously couldn't justify the expense. It's especially proven a relief for parents of previously uninsured children. If you're a parent who's new to the ACA system or you're unsure if you've signed up for it correctly in the past, review the ACA requirements for kids with a professional.
Prepare Your Income and Consider Health Care Needs
Schedule an appointment with an insurance agency Jacksonville, FL residents trust to help them navigate the ACA. To get affordable health care for your children, you'll need proof of your income or what you estimate your income will be in the upcoming year. If you're married, you'll need to include your spouse's income as well. Then you should consider what kind of coverage you need for your children, and what levels of deductibles and co-payments you can afford, before you start browsing.
Qualifications
Your children only qualify for the ACA if neither parent is able to provide them with health insurance via their employers, and if the parents earn too much income for the children to qualify for Medicaid and state-based government-funded programs. When you sign up for a plan for yourself — because you own your own business, you're a part-timer, or you're otherwise self-employed — you can add your children to the plan. You can't sign up children for their own plan, unless they're over the age of 18 and they sign themselves up.
Age Requirement
Children under the age of 26 can qualify for ACA on their parents' plans. Young adults between the ages of 18 and 26 who are independent and able to provide for themselves might benefit from applying for their own coverage instead, but they can still stay on a parent's plan if they prefer, even if they're married or no longer live at home. State-based, government-funded programs for children typically only apply to children under the age of 18, but an older child may qualify for Medicaid based on her income.
Speak with an insurance agent today to discuss the ACA requirements for your children and go over all of your options. It's possible buying a plan off of the health care exchange will prove more cost-effective and provide better coverage for your family, but it's best to look into every alternative.